MEETING AGAIN FOR THE FIRST TIME (2019)

photography, performance, moving image, sound, text

Meeting again for the first time, 2019.

The camera is turned inwards, I become both subject and object. My body evolves into a site of re-enactment and re-construction, bearing the silenced memories and the physical traits of my grandmother.


Meeting again for the first time combines personal recollections, oral history, family photography and performance to narrate a life brimming of struggle and pride. The multimedia installation is a portrait of my grandmother. Through myself I mold her.


In 2019, I placed two boxes in a gallery space and invited the visitors to listen to either of the recordings laying inside of them. Box 1 included a recording of our last conversations the summer before she passed away. In the past four years I have compulsively backed up the file, but have never heard it myself. Box 2 comprised of my recollection of what we have spoken of in our final meetings, which was recorded in front of the tobacco factory where she worked. As memory is dynamic, shifting and inconsistent - through this body of work I explore its ever changing form, instability and precarity.




Through half, the sky cracked, 2019.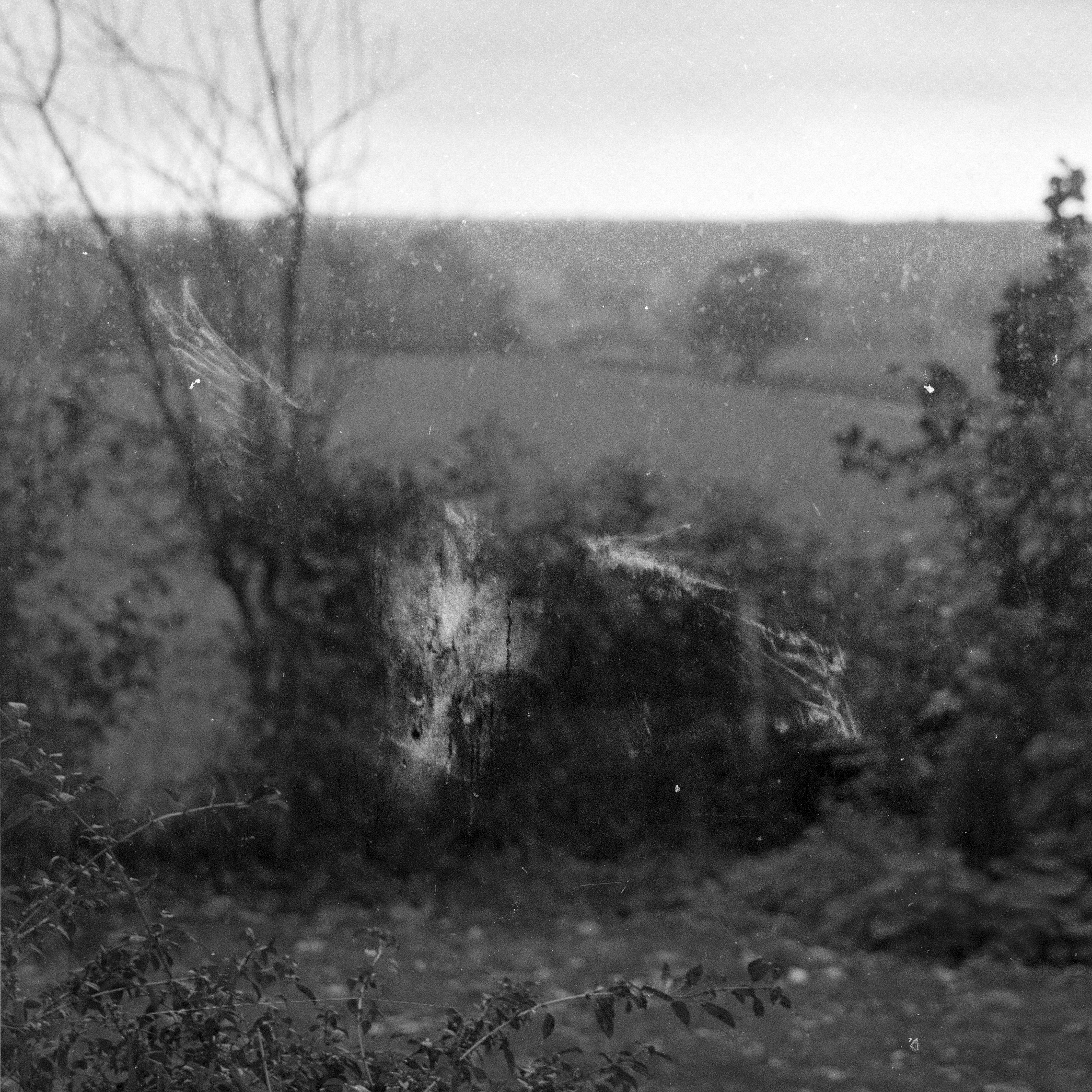 Imprint of death, 2019.


It was a warm summer morning, I was sweating while ascending the hill. Finally, I reachedher house. She came out of the basement, smiling and glowing. We sat in the small roomwhere she lived. The sunrays were making their way through the old curtains while the smoke of our cigarettes was turning into still spirals floating in the air. For the first time, I was the adult, I felt as if this was too much to carry. She was no longer seeing me as the child, the grand daughter.


She was 16 years old, when they met. He worked in a fair, which moved across towns. One afternoon after school, she and her friends were on the swings. The swings stopped in such a manner, that she was just above a puddle. The man operatingit came closer, held her hand and helped her to jump. That's how they met, and fell in love instantly. They exchanged addresses and began writing letters. At some point, her parents found out and were mad at her, forbid her to reply. Her auntie, on the other side was supporting their relationship and told her to simply use her address instead. A year later, her came back to town. They spent the day together and in the evening, they went to her village where her great grandmother lived. They slept in different beds and rooms. In the middle of the night, her father walked in with the door, smashing it and searching for him. After beating him almost to death, he asked her if she chooses him or her family. There was only one choice.
She picked him, moved to Asenovgrad where she has never been before and started a job in the tobacco factory. He was not always faithful, he asked other women for things, he used to buy drinks in the pub for everyone, he would forget to give her money for her and the two boys; so she would need to steal from his own pockets. He was sent abroad to drive a truck, selected by his company. He departed to Lebanon, he did not sent a letter, money or anything for the next years. She was not able to get a second job because of the political system. She had to raise her two children alone – one of them had just started school in another town. Their house was not even built yet.
One day at work she decided to steal a few packs of cigarettes and sell them, and make some extra money. Later on she developed a whole system - she would go to work with a basket, full of clothes; she would put the packs at the bottom, cover them with a fabric and every morning she would buy breakfast for her team from the bakery opposite the tobacco factory. She would leave the cigarettes and then take the food. She would put packs in bin bags and throw them in the industrial litter, after work she would go behind the factory and pick them up from the garbage. She was friends with the security, they would know where to touch, where to check. She would leave a few packs of cigarettes for them in the lockers. She would also put some in her stockings and in her leggings, in her underwear, in her bra. She would sell to the whole town, developing a black market of her own. She would give some to the butcher, the milkman, to the pub owner, to the policeman, to the party members. Her currency – was cigarettes for those two years! She did not pay with money anywhere. She saved enough to build the house, to send the boys to good schools.
One day the police stormed in, arresting her without questions. She was interrogated for hours and as she didn't know who betrayed her and how much they knew, she was very worried. While they were moving her to another room, she looked through the windows to see her cousin on the street in front of the police department whispering the name of the person – it was the lady from the bakery.She felt safer, as she did not give her too many packs. Then they sent her to prison. She said,it felt like years – it was just days. Every time she would start to fall asleep, they would wakeher up, and begin asking again. They never let her sleep, she remembers going out and walking in the sun, and kissing the ground. She had never felt this kind of happiness before.
When he came back from Lebanon, they divorced. She moved to Chepelare, where her only friend was. She said, she can't breathe the same air as him. In 2015 I spent time with her recording our conversations. I never told her. In 2016, she had a heart attack from the cigarettes and died soon after.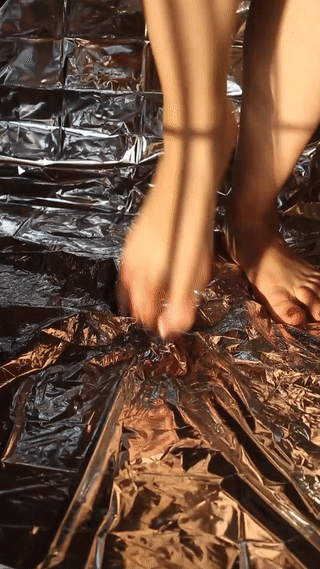 Still images from moving-image performance piece Where the sky has cracked, 2019.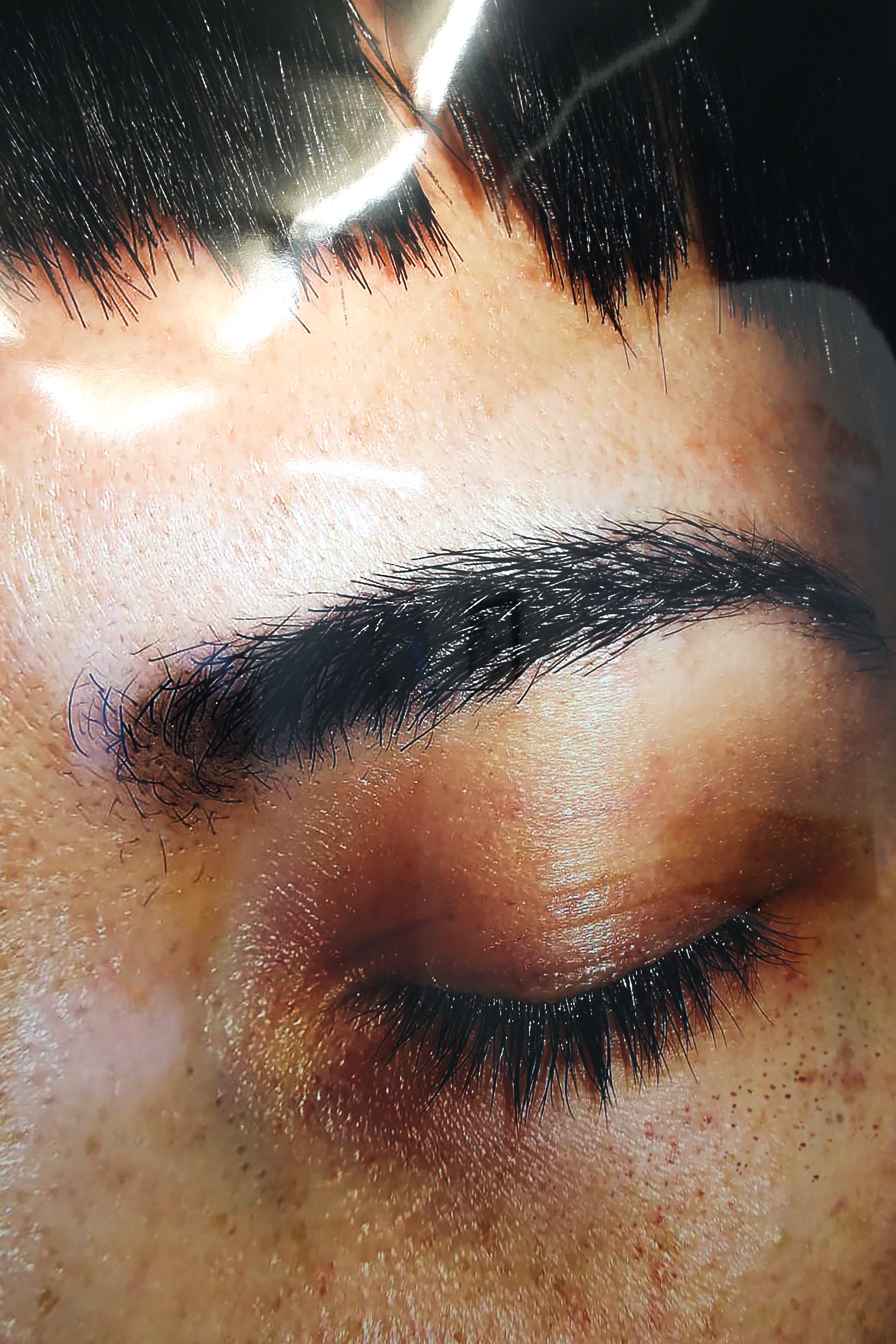 Images 1&6: Statement of Being, Deptford does Art, London, UK, 2019;
Image 2: Representation on the Line II:(Un)framing our Identities, RPS 100 Heroines, Chelsea, London, 2019;
Images 3,4&5: Intro:spective, Seen Fifteen Gallery, Peckham, London, UK, 2019


All rights reserved. 2022.