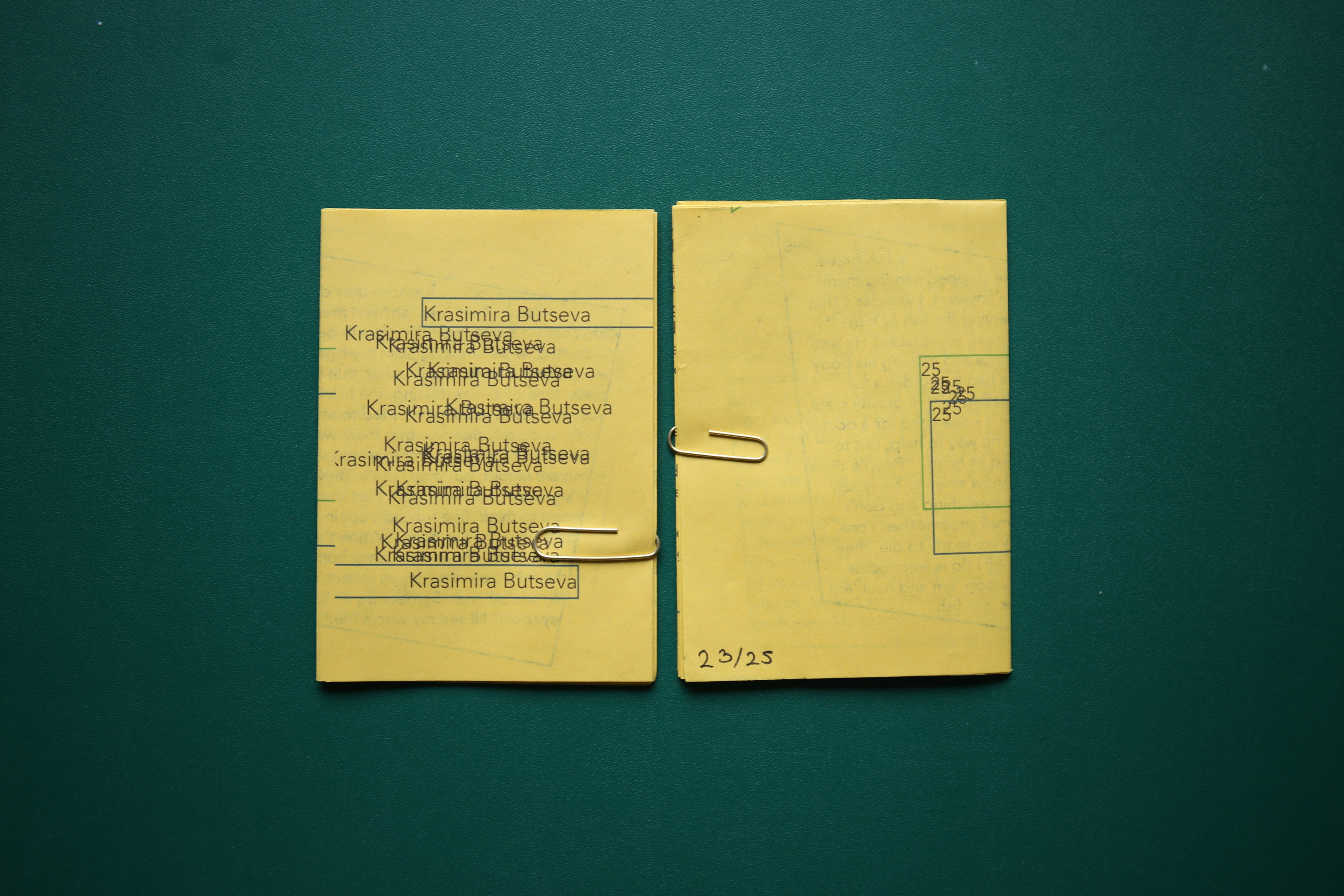 25 (2019)

self-published book




In March 2019, I created a limited edition of twenty-five copies of the book to mark the 25th year of my life. Twenty-five people - friends, artists, historians & curators received it as a present for my own birthday. The book feautures seven short stories inspired by my childhood, my relationship to photography and conversations which I had during this year.


The book is a part of Martin Parr's Collection, which is acquired and preserved at Tate Library.
All rights reserved. 2022.